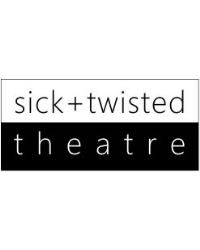 Sick & Twisted: Useless Eaters Cabaret
When
Runs from Thursday June 2 2022 to Sunday June 5 2022
Approximate running time: 1 hour and 20 minutes
Venue
Mainstage
3rd Floor Portage Place
393 Portage Avenue
Winnipeg Manitoba R3B 3H6
Play Notes
×
Deliciously subversive, the Useless Eaters Cabaret entices the palate and fills the belly.
This delectable menu of performances by disabled artists features sketch comedy, burlesque, spoken word, short films, puppetry, drag, song and dance and so much more. We will re-examine, redefine and riff on what it means to be a useless eater. Nothing is off-limits in this all-inclusive, full access extravaganza.
Sick + Twisted Theatre is a company that creates work that sees the world through a disability lens. Rigorous, risky and resilient: we create theatre for anyone with a body. Performers in the Useless Eaters Cabaret include: Sara Arenson, Kathy Arnold, Dan Augusta, Kevan Kenneth Bowkett, Mike de Jong, Emily Farraige, Jude Hayes, Mitch Krohn, Megan Linton, Rae Metcalfe, Dianna Rasing, Hailley Rhoda and Wheels of Rage.