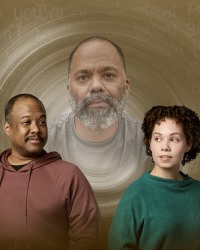 VOICE
When
Runs from Thursday June 24 2021 to Sunday July 11 2021
Approximate running time: 0 hours and 50 minutes
Venue
Online
Your Device Via Tickets.Pte.Mb.Ca
Winnipeg Manitoba R3B 3H6
Play Notes
×
THIS IS A DIGITAL PRODUCTION. Choose your performance date - YOU WILL HAVE A WINDOW OF 48 HOURS TO WATCH THE PLAY, STARTING AT 2 PM ON YOUR CHOSEN DATE. Your confirmation email will include a link to STEP BY STEP VIEWING INSTRUCTIONS with a link to watch the play from your account on this website.
World Premiere
Ismaila Alfa is a journalist, a current-affairs radio host and a hip-hop artist who was born in Nigeria but grew up and made his home in Winnipeg. This past spring, while in Toronto for a job interview, separated from his daughters in Winnipeg, two events changed the world. The pandemic exposed so many things that to some had been below the surface, but for others, like Ismaila, had always been much too obvious. The murder of George Floyd and the ensuing global calls for social justice spurred a need to help his daughters understand the world – about race, about culture, about home. So he wrote his first play – a heartfelt, raw blend of powerful prose and poetry with the rhythm of hip hop – to use his voice to help his daughters find theirs.
AUDIENCE ADVISORIES: Descriptions of racism, police brutality and resulting deaths.