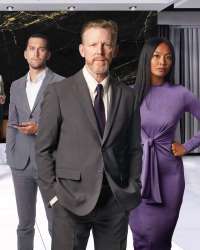 Post Democracy
When
Runs from Wednesday April 7 2021 to Sunday April 25 2021
Approximate running time: 1 hour
Venue
Online
Your Device Via Tickets.Pte.Mb.Ca
Winnipeg Manitoba R3B 3H6
Play Notes
×
THIS IS A DIGITAL PRODUCTION. Choose your performance date - YOU WILL HAVE A WINDOW OF 48 HOURS TO WATCH THE PLAY, STARTING AT 2 PM ON YOUR CHOSEN DATE. Your confirmation email will include a link to STEP BY STEP VIEWING INSTRUCTIONS with a link watch the play from your account on this website.
ABOUT THE PLAY Welcome to the world of the 1%, the corporate elite, the "C-suite" – the "king-makers" whose influence flows through every aspect of our lives virtually unnoticed. When a CEO and his top executives are on a business trip for a major deal, a damaging sex scandal at the company is unearthed back home. As the pressure to complete the deal mounts, more secrets come to the surface, endangering the CEO's company, his family, and his legacy. What happens to morality when human beings have limitless power?
AUDIENCE ADVISORIES – Themes and descriptions of sexual assault and harassment, including mentions of child molestation & exploitation. Strong language.