11:11 Thursday October 14 2021 at 2:00 PM CDT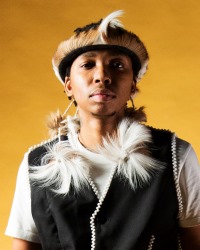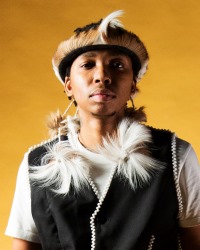 You've selected
Thursday October 14 2021 at 2:00 PM CDT
Change Date
×
THIS IS A DIGITAL PRODUCTION.
by Samson Bonkeabantu Brown October 13 - 17, 2021
Where the spirit world & the real world meet A Theatre Passe Muraille digital production
A young, Black trans man struggles to understand the ancestral messages saturating his dreams, after spending most of his life trying to suppress them. Ultimately, he finds the key is to integrate his heritage with his identity in order to realize his full potential and purpose. Critically-acclaimed, trans-identified artist, Samson Bonkeabantu Brown, traces a journey from fear to understanding.
Venue
Online
Your Device Via Tickets.Pte.Mb.Ca
Winnipeg Manitoba R3B 3H6
Performance Notes
A 48-hour viewing window begins at 2pm CDT on this day.
×
This is an online presentation.