Suzuki/Viewpoints Monday August 24 2020 at 9:30 AM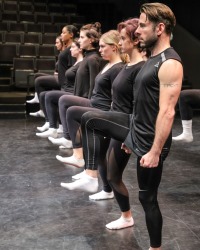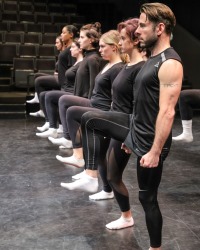 You've selected
Monday August 24 2020 at 9:30 AM
×
This is a five day workshop, August 24 - 28, four hours per day
SUZUKI METHOD OF ACTOR TRAINING Developed by internationally acclaimed director Tadashi Suzuki and the Suzuki Company of Toga, the Suzuki Method's principal concern is with restoring the wholeness of the human body to the theatrical context and uncovering the actor's innate expressive abilities. A rigorous physical discipline drawn from such diverse influences as ballet, traditional Japanese and Greek theater, and martial arts, the training seeks to heighten the actor's emotional and physical power and commitment to each moment on the stage. Attention is on the lower body and a vocabulary of footwork, sharpening the actor's breath control and concentration.
VIEWPOINTS A technique of improvisation that grew out of the postmodern dance world. It was first articulated by choreographer Mary Overlie, who broke down the two dominant issues performers deal with—time and space—into six categories. She called her approach the Six Viewpoints. SITI's Anne Bogart and company members have expanded Overlie's notions and adapted them for actors. The Viewpoints allows a group of actors to function together spontaneously and intuitively, and to generate bold, theatrical work quickly. It develops flexibility, articulation, and strength in movement and makes ensemble playing really possible.
Venue
Classes At Prairie Theatre Exchange
3rd Floor Portage Place
Winnipeg MB R3B 3H6
Performance Notes
This is a five day workshop, August 24-28, four hours per day.
×
This is a festival seating performance - the seats are on a first come, first serve basis when you arrive at the theatre.
Doors open 1/2 hour prior to start of performance.