True Crime Friday May 4 2018 at 7:30 PM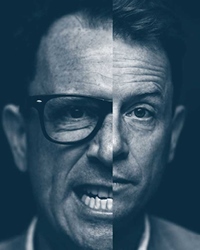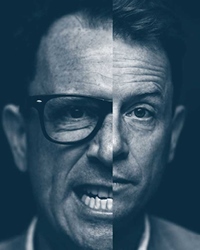 You've selected
Friday May 4 2018 at 7:30 PM
Change Date
×
Clark Rockefeller is a real life conman of the highest order, now serving a near-life sentence in a California State prison. And iconic musician (of Montreal indie band Stars) and provocateur Torquil Campbell wants to try him on for size, exploring the idea of shifting identity through his fascination with a convicted felon. Torquil's dogged investigation and impersonation challenges us to find the truth in True Crime and confront our cultural addiction to a good story. Entirely scripted or absolutely extemporaneous, True Crime is a mind-twisting encounter with an artist obsessed with how we all fake it, one way or another.
Venue
Colin Jackson Studio Theatre
3rd Floor Portage Place
393 Portage Avenue
Winnipeg Manitoba R3B 3H6
×
This is a festival seating performance - the seats are on a first come, first serve basis when you arrive at the theatre.
Doors open 1/2 hour prior to start of performance.